Japan's "Tokyo Ramen Show" Event Announcement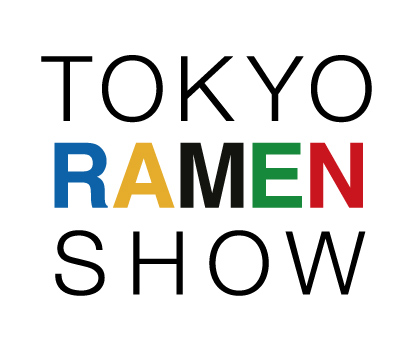 Tokyo Ramen Show For Release 9 a.m. JST
May 18, 2015
Japan's "Tokyo Ramen Show" Event Announcement
The biggest Ramen event makes its way to Komazawa!
Meguro, Tokyo – May 18, 2015 – We are extremely excited to announce this year's "Tokyo Ramen Show", the biggest ramen festival event in Japan, will take place once again in Komazawa Olympic Park. The event, which will be held for 12 days starting October 23 to November 3, brings the best and most popular regional ramen shops together. Nationwide Ramen shops from Hokkaido up the north, to Kyushu and Okinawa in the south will be part of this enormous event showcasing their best regional and collaboration ramen. The Tokyo Ramen Show is split into the first 6 days from October 23-28 and the latter 6 days from October 29-November 3. This event is sponsored by the Tokyo Ramen Show 2015 Executive Committee office Ramen Data Bank, and co-sponsored by the Nippon Ramen Association.
The Recent Ramen "Boom"
With the collaboration of "regional ramen" shops across the country, this event showcases popular and traditional regional ramen flavors using local ingredients as one part of the city's revitalization activities that have been happening in recent years. The rising popularity of Japanese ramen around the world is leading to a lot of stores opening branches in different parts of the world in order to cater to locals in other countries. Visitors from overseas have also flocked to Japan and been seen lining up at ramen shops to enjoy the best authentic ramen Japan has to offer.
Extraordinary Event contributing to People and Society
Gathering the best regional "Ramen shops", this annually held event is on its 7th year since 2009. Its aim is to instill awareness in the areas of tourism, nutrition, and culinary culture through ramen and other various cuisines. Not only does it contribute to the regional tourism in Japan, but it also contributes to society and supports restoration initiatives for the massive quake in Tohoku since 2011. Subsequently, the event also highlights local ramen and products in the Tohoku area and also spreads the word about ramen to all the people around the world enabling them "to be able to enjoy ramen".
The event opens at 10am and lasts until 9pm (last order at 8:30pm) except on the 28th of Oct. and the 3rd of Nov., during which the event will close at 6pm (last order at 5:30pm). Operation hours may be subject to change and effected by the weather, so please refer the official website. Special performances will also be held during the event such as musical and dance numbers.
The entrance fee is free of charge, but food tickets for ramen are 850 yen each. Tickets can be preordered from 7-Eleven stores nationwide starting on September 1st.
#########
All ramen shops joining the event will be finalized by September. We are expecting more than last year's 423,000 people to participate in this year's event.
For more information, please contact
Tokyo Ramen Show 2015 Executive Committee
"Office Ramen Data Bank"
〒153-0063 HK Bldg. 2-11-11 Meguro, Meguro, Tokyo
Phone: 03-3490-3810 FAX: 03-3779-5811
Email:
trs2015@ramendatabank.co.jp