Easy Japanese proxy shopping service OTSUKAI begins a money back campaign for users of MyAnimeList
---
Get Japanese items with the help of users in Japan
---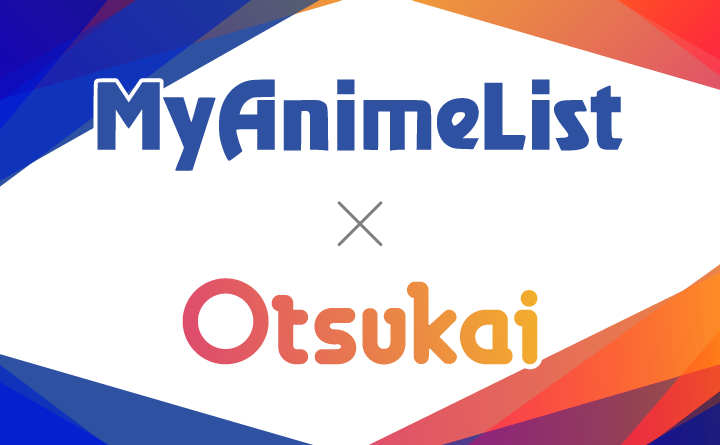 TOKYO — March 9, 2020: Easy Japanese proxy shopping service Otsukai.com ('Otsukai') has begun a limited time money back campaign for users of anime and manga online community MyAnimeList.net ('MAL'). Any user who makes a purchase on Otsukai can enter their unique MAL username to receive a 10% refund on one purchase made during the eligible period.
■About 'Easy Proxy Shopping Service Otsukai'
Managed by Otsukai, Inc (Toshima Ward, Tokyo; CEO Tetsuya Okamura), Otsukai is a C2C proxy shopping service named after the Japanese word for 'errand'.
Otsukai allows users outside Japan to upload public descriptions of Japanese items they would like to purchase. Users in Japan can then offer to go on an 'errand' to purchase and ship the items on the overseas users' behalf. Shipping and service charges are already calculated into the displayed prices, so users always know exactly how much they have to pay.
Otsukai provides a simple and safe way to connect to Japanese users in the English language with no risk to users on either side. A dedicated support team is available to answer questions in English and Japanese so users can enjoy a unique shopping experience at ease.
Visit Otsukai at
https://otsukai.com/
■About Otsukai's MAL Money Back Campaign
Campaign period: March 9 - April 9 2020
Campaign details: Otsukai will provide a refund to all MAL users who make a purchase on Otsukai.com during the above period. The refund will be equivalent to 10% of the amount paid on one of their purchases. If a user makes multiple purchases during the campaign period, the refund will be applied on the highest purchase made.
How to apply: please see the official campaign page
Campaign page:
https://otsukai.com/hosting/lp-mal-cashback-20200309
Important notes:
※Only users of MyAnimeList.net are eligible for this campaign
※Refund processing will commence one month after the campaign period ends.
■Comment from Otsukai, Inc CEO Tetsuya Okamura
I am hopeful that Otsukai can provide anime and manga fans around the world a unique way to connect to our Japanese users as well as to a variety of Japanese items they may never have considered before. I am excited to team up with MyAnimeList and introduce MAL users to a shopping experience that is safe, unique, and most of all enjoyable. I would be happy if this service can get the world more interested in what Japan has to offer.
■About Otsukai, Inc
Otsukai, Inc was founded in February 2020 to run cross-border shopping experience Otsukai.com. With the vision of "sharing Japanese culture across the globe", Otsukai, Inc endeavors to transmit the charms of Japan to people no matter their nationality.
■ About MyAnimeList
MyAnimeList is one of the world's largest anime and manga communities, with comprehensive databases maintained by its passionate user base. The website allows members to track their viewing progress, rate and discuss titles, write reviews, and discover new works through various community-driven features. With over 12 million monthly active users from more than 200 different countries, MyAnimeList is an essential resource for the international anime and manga fan.
For more about MyAnimeList, please visit
https://myanimelist.net/
For inquiries regarding this press release please contact Tetsuya Okamura at:
Info@otsukai.com
https://otsukai.com/company/