CONCOR Launches New Temperature-Controlled Cold Chain Systems called IceBattery™ Express with a difference "A Temperature Control System Developed by Innovation thru Energy Co., Ltd / japan."
Innovation Thru Energy Co.Ltd
---
Press Note for IceBattery™ Express Technology
---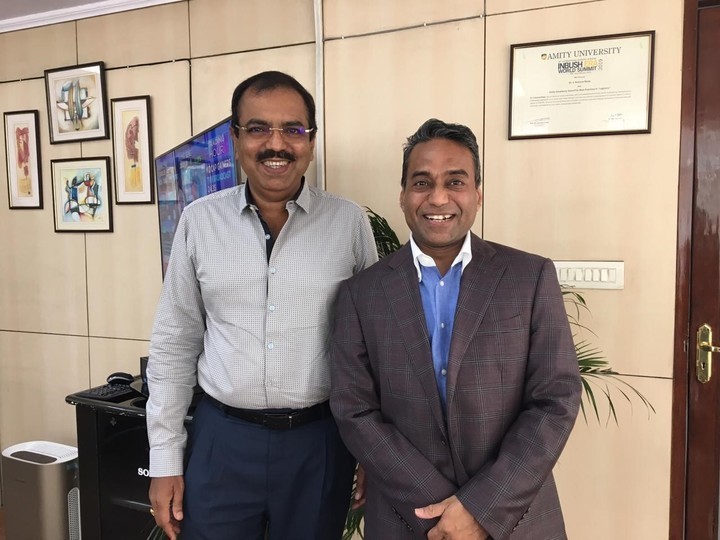 Container Corporation of India Limited (CONCOR), a Navratna Central Public Sector Enterprise (CPSE) under Ministry of Railways, Government of India is a leading Multimodal logistics company of India. CONCOR is partnering with Japan-based "Innovation Thru Energy™ " (ITE), to introduce IceBattery™—a passive cold chain technology—to Indian markets. ITE is a well-established manufacturer of leading-edge green and sustainable cold chain technology solutions that deliver significant cost savings within the supply chain, while also reducing carbon emissions. The product comprises the Train, Sea, Land and air-cargo cold chain solution in addition to last miles delivery.
India ranks one of top fruits/vegetables/dairy product producer in the global market ,however more than 30% of these produce could not reach to the market in healthy condition thus could not be used due to lack of competitive cold chain logistics, cold storage in rural area . The IceBattery™ technology product line perfectly matches with India existing story of saving this 30 % produce to contribute in food security, less imports and growth of Indian GDP.
IceBattery™ does not require or use diesel/ petrol run vehicles to maintain temperature and humidity thus most environment-friendly, ITE's solutions are borderless, portable and designed to make the solutions easily adaptable for Train, land-, air-, or sea- based storage and transportation. By converting active cooling to passive cooling, IceBattery™ provides uninterrupted, temperature-controlled storage and distribution solutions. ITE's cold chain technology helps preserve and extend the shelf life of countless perishable products from Agriculture to Dairy to Pharma. IceBattery™ meets the latest industry standards across cold-chain logistics - in the medical cold-chain logistics, which has been in deployment since 2008 in Japan, IceBattery™ supports recently updated WHO (Goods Distribution Practices).
IceBattery™ 20F Hybrid Containers have also been designed for containerized movements under temperature control. These containers are fitted with ice batteries and once these are charged , the temperature inside the container are maintained at required level for next 72 hours with no active refrigeration. The fuel consumption is reduced drastically to make it energy efficient and environment friendly.
The IceBattery™ technology has been tested and accredited by the Japanese National Tsukuba University for increasing shelf life of vegetables and fruits. The Indian G. B. Pant University has also tested it for preservation of raw milk for up to 2 days. And, the Japanese National Project of Blood Collection tested on blood collected from 350 hospital, finding that it could preserve for 6 years. IceBattery™ technology is in deployment in Japan by over 100 customers, to name a few, Japan Railways Freight, Air Nippon Airlines (ANA) for cargo and in-transit meals, JR Khyshu Bullet Train for ice cream sales, Alfresa Pharma Cold Chain logistics & Distributor, Yashima Yakuhin Pharma, Toraji and SkyLark Restaurant Chain.
【Mr.Kalyana Rama, CMD/CONCOR】: "The application of this technology is seen in many areas ranging from Agriculture to food processing to healthcare. The designing of various products like Ice-Carts, Containers & small boxes can meet the logistics requirements."
"Perishables require the fastest mode of transportation at an economical price. With this technology and the upcoming Dedicated Freight Corridor, even long distances can be covered for better realization of the agricultural produces in India while these units can also be deployed as temporary cold storage facilities in the remote areas."
【Mr.Pankaj, CEO/ITE】:" We have developed Ice-Battery Systems technology under ITE/ Japan , to fill the gaps and economics in Cold chain logistics by utilizing the existing infrastructure . We give end to end cold chain logistics framework from temporary warehousing to last miles delivery covering Air-cargo, Sea, Train and land transportation .We are proud to be saving carbon foot prints globally."
-----------------------------------------------------------------------------------------------------------
About CONCOR: CONCOR was incorporated in 1988 and commenced operation from November 1989 taking over the network of 7 Inland Container Depots (ICDs) from Indian Railways. CONCOR, now stands as the market leader operating across large network of 83 Terminals in India. In addition to providing inland transport by rail for containers, it has also expanded to cover management of Ports, air cargo complexes and establishing cold-chain logistics. It has handled 3.83 Million TEUs and transported 43.50 Million tonnes of cargo volume by rail in 2018-2019.. CONCOR has developed multimodal logistics support for India's International and Domestic containerization and trade. CONCOR has plans to increase its current warehousing space of 3.5. million square feet to 50 million square feet in five years, and with all this CONCOR is well placed to introduce the ice-battery technology to India.
Contact: Container Corporation of India Limited,
CONCOR Bhawan, C-3, Mathura Road, Sarita Vihar, New Delhi 110 076.
Website: www.concorindia.com
Tel: 011-41673092- 95 ext.078
email:
anjigiyo@concorindia.com
-----------------------------------------------------------------------------------------------------------
About Innovation thru Energy Co., Ltd. (ITE)
Innovation Thru Energy (ITE) is a Japanese company located at Tokyo, Japan. Mr Pankaj Garg, CEO of ITE leads company's R&D, owns several significant patents in the field of Cold Chain Logistics. This technology is an environmentally conscious substitute for Dry Ice and diesel driven refrigerated trucks. The mission of ITE is to provide seamless Cold Chain Logistics Solutions at low costs eliminating CO2 emission . ITE has developed a Multi-temperature controlled system -IceBatteryTM - for the best preservation of perishables, movement of temperature control pharma products, blood for testing, resulting in cost-savings for the logistics industry. ITE offers constant temperature for long hours and now has over 100 customers in Japan. IceBatteryTM is now focusing on emerging markets to provide scalable products with "made in Japan" quality.
Contact:Innovation thru Energy Co., Ltd.
Shin-Marunouchi Building10F, 1-5- 1,Marunouchi, Tokyo,100-6510Japan
URL:
http://ithrue.com
Tel:+81-3- 6206-3101/Fax:+81-3-6206-3102
Mail:,
info@ithrue.com
-----------------------------------------------------------------------------------------------------------