Tourist-Friendly Special Dining Experience with Maiko(Geisha) Newly Released in Kyoto, Japan
---
For travelers visiting Kyoto, Japan and interested in first-hand cultural experience, Avalon Inc. has started a special dining experience with a set menu of Japanese cuisine and with Maiko (Geisha) on 6th October 2019.
---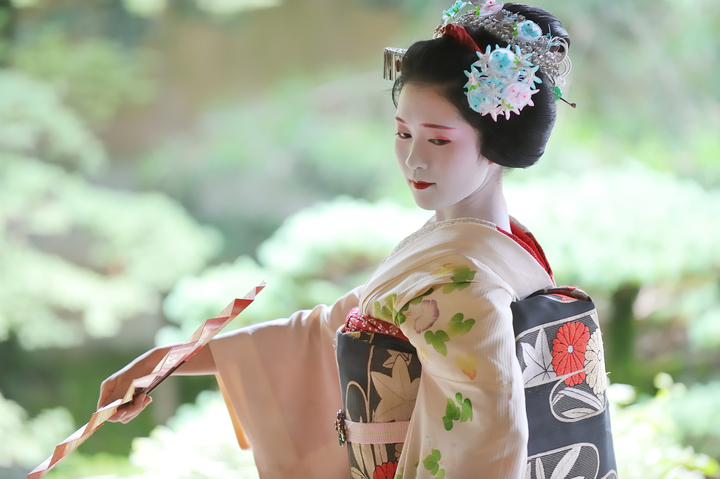 Kyoto is a popular destination in Japan because of its historical places such as shrines, temples, and castles. One of those historical icons in Kyoto is Maiko (Geisha). The performance experts are getting known partly because of the film "Memoirs of a Geisha." You will find it difficult, however, to arrange a banquet with Geisha as a lack of information. We have made it tourist-friendly, the rate is precise, and there is no minimum number of participants. You can make a reservation until 4 pm on the show day with a Kyoto city certificated guide fluent in English leads the whole experience.
The number of FITs (Foreign Independent Tourists) is increasing, and they tend to plan less in advance and decide what to do as they travel, even where to stay. We are the only provider who can accept those guests so far.
We call our dining experience "Mesmerizing Dinner with Maiko & Geisha," which just started to launch on 6th October 2019. It regularly holds on Sun, Tue, and Fri. The venue of the dining experience locates in central Kyoto, called Karasuma Rokkaku area. Travelers visiting Kyoto is statistically likely to be interested in cultural knowledge and mainly from Europe, the US, or Australia.
Besides, we know from the experience of providing hotels in Kyoto with Maiko shows that there is a strong demand for an even more profound cultural background. We care about the details of the experience so that our guests can immerse themselves in the world. The building is a traditional Japanese house with an appropriate atmosphere.
The meal is an authentic dinner set menu of Japanese cuisine which is provided by a restaurant with a history of over a century. We care about the timetable for the guests to keep excited emotionally and intellectually.
If you are a press member and hope to experience it yourself for an interview, we will invite you to it and accommodation for free. Please contact us directly.
About Avalon Inc.
With the comprehensive knowledge and experience of digital marketing, Avalon Inc. is working on to launch several services in the field of tourism that will enhance the traveling experience in Japan. The targeted scopes are "accommodation, cuisine, and activities." This Maiko experience is the first of our products. In 2021, a fantastic accommodation service is going to offer in Tokyo, Japan.
MEDIA CONTACT:
E-mail:
pr@avlninc.com
Website(English):
https://koanhanare-maiko.com/
Website(Japanese):
https://jp.koanhanare-maiko.com/
instagram:
https://www.instagram.com/koan_hanare/