MITSUKO COMPOSITION COMPETITION 2019
Sawakami Opera Foundation
---
Entries for Composition for MITSUKO Started. Grand Prize JPY10 million.
---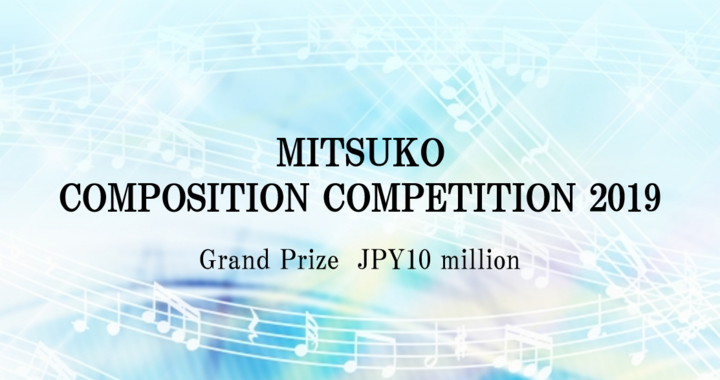 The opera MITSUKO is inspired by half of the life story of Lady Mitsuko, the wife to Count Heinrich von Coudenhove-Kalergi, who was tossed about by the differences and reconciliation of Western and Eastern culture and raised seven children including the second son, Count Richard von Coudenhove-Kalergi later became the founder of Pan European Union.
We are inviting musical composition based on your choice of one of four selected librettos. The competition awards are valued over JPY10 million.
Our mission is to introduce a distinguished opera that appeals to international audiences.
Entry must be done by 17:00 JST, 8th October 2019, deadline for submission of work is 31st October 2019.
Please check our website for information.
https://sawakami-opera.org/audition/mitsuko-composizione-eng/
Contact:
Sawakami Opera Foundation
info@sawakami-opera.org