Crowdfunding for the theatrical animated movie "Hakubo" is now offered at KICKSTARTER!
---
A special project to mark the 100-day countdown for the film release in Japan! Special crowdfunding has been launched to invite 10,000 residents of Fukushima Prefecture, where this movie was set, to "Hakubo," the original theatrical animated movie directed by Yutaka Yamamoto, to be released on Friday, May 24, 2019. URL:http://kck.st/2StaGeG
---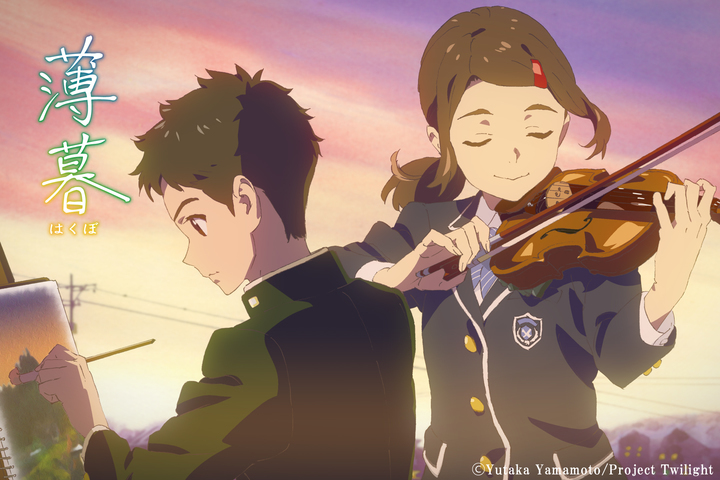 Twilight Studio Inc. has launched crowdfunding at KICKSTARTER as a special project for the 100-day before the opening of the theatrical animated movie, "Hakubo" (advance movie screening in Fukushima Prefecture on May 24, 2019).
URL:http://kck.st/2StaGeG
【Director Yutaka Yamamoto's Tohoku Trilogy】
"Hakubo" is the last piece of three animated works with the theme of recovering from the Great East Japan Earthquake occurred on March 11, 2011.
This is a story of high school students falling in love, set in the city of Fukushima Prefecture after the earthquake.
【Within a Small PR Budget】
Our project has progressed with a small budget using a method that is not the usual production scheme.
We have decided to launch crowdfunding with KICKSTARTER in order to attract as many people as possible without major advertisements.
Official Website
http://www.hakubo-movie.jp/

Hiyori Sakurada
Seishiro Kato
Hiro Shimono
Sumi Shimamoto
Kaori Fukuhara
Sora Amamiya
Ayane Sakura
Kana Hanazawa

Original Work, Screenplay, Director, Sound Director: Yutaka Yamamoto
Character Design and Chief Animation Director: Suano Chikaoka
Background Art Director: Merrill Macnaut
Color Design: Fuyuto Muraguchi
Sound Supervisor: Haru Yamada
Music: Sohei Kano
Distribution: Presidio
Animation Production: TwilightStudio