'Fluffy Camera', A New Camera App Released by Moaisoft Games
---
Fluff up your pictures. A marvelous app that will make you feel warm and fuzzy!
---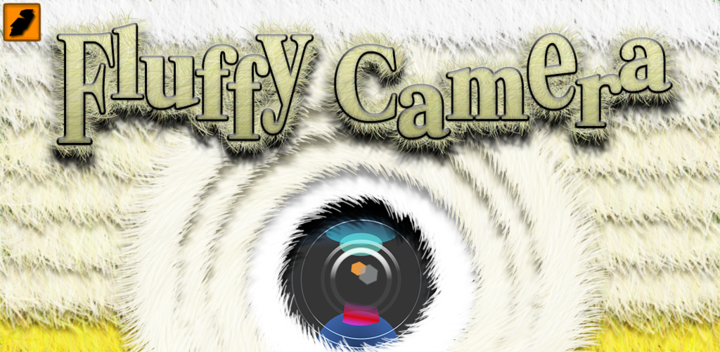 FOR IMMEDIATE RELEASE
Moaisoft Games
December 3, 2018
Tokyo, December 3, 2018: Moaisoft Games launched Fluffy Camera, a new Camera app for fluffy pictures app for iOS (iPhone, iPad and iPod touch) and Android smartphones today.
This is a marvelous camera app that will fluff up any picture.
Take pictures and fluff them up, then play around by cutting and dyeing the hair.
You can also earn tickets for free by taking photos that can be used to play a gacha lottery game.
In the gacha game, you can win cats, dogs, and more than 100 other rare animals.
Win rare animals, pet them to your heart's content, and make everything super duper fluffy!
Features
- Fluff up photos right after taking them.
- Choose from 4 styles of hair.
- A wide selection of tools to cut and dye hair.
- Hair density can be modified to allow stable play on even the most simple devices.
- Share your fluffy photos.
- Recreate the animal's real body temperature. After petting an animal, you can feel the real warmth of their body.
- Collect animals with a free gacha game.
- Over 100 animals are available. What kind of animals will you find?
- Shutter sound can be turned off(Android Only).
- ASMR sounds when you scratch the hair.
- Even bald heads can become fluffy.
- How to Play
[1] Take a picture first.
[2] When you do, the picture will be fluffed up.
[3] It feels like a real animal, and you can even feel the animal's body temperature!
[4] Fully equipped with the ability to dye the hair color and give it a cut!
[5] The amount of hair can be adjusted for stable play even on smartphones that aren't the latest generation.
[6] You can play a free gacha game with tickets earned by taking pictures.
[7] Collect over 100 kinds of animals to touch and play with!
[8] Fluff up pictures of your lovely pet!
[9] What will happen with a bald head?
This game is available for free, with absolutely no hidden in-app charges.
For downloading:
[for iOS]
-
https://itunes.apple.com/app/id1439283802
[for GooglePlay]
-
https://play.google.com/store/apps/details?id=com.moaigame.camera
[for Amazon]
-
http://www.amazon.com/gp/mas/dl/android?p=com.moaigame.camera
Learn how to play the game from the website and promotion video below:
-
http://www.moaigame.com/games/FluffyCamera.html
-
https://youtu.be/lRyeznPJC1k
About Fluffy Camera:
- Game Title: Fluffy Camera
- Category: Apps/Photography
- Release Date: December 3, 2018
- Price: Free (no In-App charges)
- Compatibility: iOS 9.1 or later., Android 4.1 or later.
#####
For more information on Moaisoft Games, please contact:
Moaisoft Games
moaisoft@gmail.com