Sneaker Shoe Maker Sangacio to Exhibit its Flagship Brand, "News" at the MICAM 2018
---
Sangacio Attempts to Boost its Brand Awareness by Participating an International Footwear Trade Show in Milan in February
---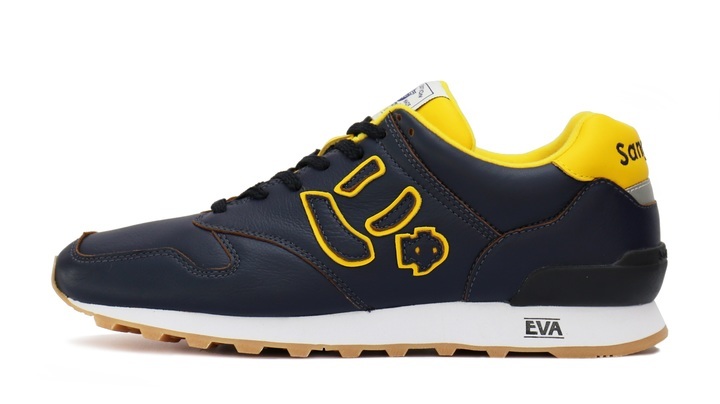 For Immediate Release:
Tokyo, January 31, 2018: Sangacio Inc., a Tokyo-based workshop specialized in the production of sneaker shoes, announces today that it will exhibit its flagship brand, "Nyu'z" at the Japanese booth of the biannual international trade fair, the MICAM 2018 that is scheduled to take place in Milan from February 11 to 14, 2018.
Sangacio's "Nyu'z" brand is favored by many customers for its logo that mimics the cursive shape of the Japanese syllables pronounced "nyu".
The logo has been creating an explosive sensation among Japanese consumers since it was unveiled on December 8, 2015. Sangacio attributes the meteoritic popularity mainly to a close similarity between the Japanese syllables "nyu" and the English word "News".
The brand boasts of more than a dozen different types and colors of shoes.
Sangacio officials say that the workshop has concentrated specifically on the fusion of the elaborate shoe-making technology faithful to the Japanese tradition that their craftsmen learned in Kobe and the creative Italian designs that they subsequently mastered in Florence.
When asked how the logo of their main brand "Nyu'z" hatched out, officials referred to a certain craftsman who was inspired by the peculiar shapes and sounds of Japanese characters that came across his mind during his apprenticeship in Italy.
Together with his colleagues, he embarked on the process of materializing the concept of Japan as seen from abroad.
Compared to similar products, their sneaker shoes are defined by the spirit of respect for preceding masterpiece sneakers and the fresh ideas that were inspired by those sneakers into innovative coloring and designing.
Officials say that Sangacio emphasizes raw materials and production procedures to ensure handmade suppleness that makes the user feel as if his feet were gently wrapped up in the shoes. They say that the Nyu'z has earned a good reputation among the users; some of them have collected a variety of shoes of the brand featuring different colors.
Officials also say they decided to participate in the MICAM fair in an attempt to boost the brand sales abroad, adding that their decision was triggered by so many inquiries from foreign users via Facebook and Instagram, for example.
As to the future strategy, they say Sangacio will deploy distributors in major cities mainly in Europe and the United States as a step toward its global development.
#####
For more information, please contact:
Malyno Tsuge
Media relations
Sangacio Inc.
sangacio.tsuge@gmail.com
+81-3-6722-0470
http://sangacio.base.ec/