A visual novel that the main character goes on a journey with a girl who keeps to die,"Stand by you", was released at Steam.
---
We,WATERPHOENIX Inc.,started to provide a visual novel for Steam,"Stand by you",for $4.99. "Stand by you" is a visual novel that you can play it about three-five hours with no choices.
---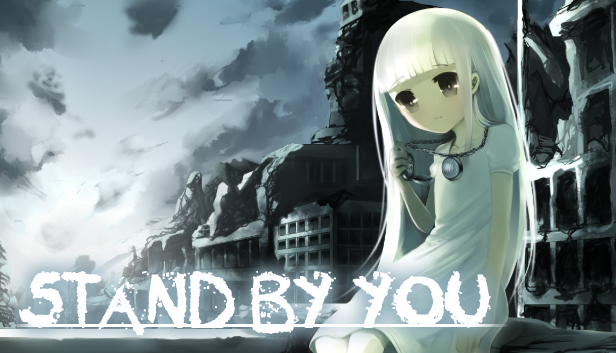 The date of release distribution
December 8, 2017
The location of our office
Yamagata,Japan
About the story
There is no one on the earth,,,,,except you and me.
One day,when KYO-YA,a high school student,woke up,the world has changed.
He can't move,buildings have gone downhill,and wast land extends.
According to a girl who passed by,it seems that the world ended.
KYO-YA,doesn't want to believe that,goes on a journey with the girl to look for other living things.
-----But.The girl had "mission".
She has to keep dying to atone human's sin.
A number of times,dozens of times,hundreds of times,thousands of times,and tens of thousands of times.She repeats to die and revive.
As KYO-YA spends time with the girl who knows only pains,he thinks he wants to make her happy.
Only him and her in the ruined world.
He goes on a journey to live with the girl who keeps to die.
The detail of the game
The official website of the game
http://en.ikimasyou.com/
The game's PV
https://youtu.be/Vx0Ej7lJnek
URL to download "Stand by you"
http://store.steampowered.com/app/743940/Stand_by_you/
Corporate information
WATERPHOENIX.Inc
Ida2-10-30 SyancorpoA201,Yamagata,Yamagata,Japan
Contact information
info@water-phoenix.com
###