AToI Releases a Form Digitizing Solution to Dramatically Improve Productivity
---
ConvenientReport, a solution that can be used as an input screen of a smartphone or a tablet by digitizing the form of the paper medium, to be used daily.
---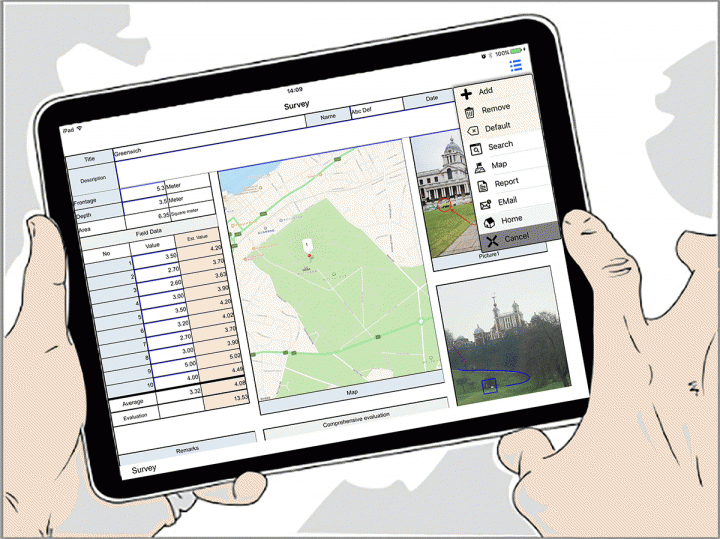 For Immediate Release
May 12, 2017
ConvenientReport, released by AToI LLC on April 19, 2017, provides a function that can be used as an input screen by connecting a Microsoft Excel file generated from a paper with a database and interfaces. The ConvenientReport application can be used for iPhones, iPads, Android smartphones and tablets.
Up until now, there were many types of forms of papers, so it was difficult to put them on a smartphone or a tablet in general, and programmatic customization was necessary for each form. ConvenientReport provides an ability to graphically connect interfaces and databases with forms.
Users can input data in a familiar form, and it is stored in a database, so it is not necessary to enter the data again on the PC. It can be said that this will dramatically improve productivity.
Using ConvenientReport, you can paste maps and photos into the form on the spot and add simple drawings. Doing this work in a paper can be very time-consuming and troublesome.
If you have some "functions" in an Excel file, they are evaluated in real time when you change the values on your smart devices. This is also a big advantage.
Utilizing these characteristics, ConvenientReport will be used for various inspections such as maintenance inspection, facility and equipment inspection, store checking, data collections of GIS and various kinds or research such as reporting daily activities and creating proposals and estimates.
You can use a free Microsoft OneDrive to exchange data between your smartphone, tablet and your PC, and no server is required. Therefore, operations can be done at a very low cost.
For more information or a step-by-step tutorial, please visit the following website:
https://convenientreport.com/
Purchases can be made also via this website.
Price(Subscription): $8.99/year (Android), $9.49/year (iOS)
One week free trial is available.
About AToI LLC: Based in Saitama Prefecture, Japan, AToI LLC is aiming to develop applications that can improve users' productivity so that they can receive more profits from their businesses. Furthermore, its development plan includes an addition of more features, such as map information, GIS, 3D spatial information, AI and among others to its products to offer higher value.
ConvenientReport is its centerpiece.
#####
For more information, please contact:
Shingo Inoue
AToI LLC
E-mail:
shingoinoue@atoiss.com
Tel: +81-(0)48 824-2044/