The Kingdom of Cambodia's Ministry of Interior, McLabour Co., Ltd., and Fitech Co., Ltd. agreed on cooperation for fire safety
---
On February 14th, 2017, in Phnom Penh, Fitech Co., Ltd. (Oguchi, Japan) signed agreement with Cambodia's Ministry of Interior and McLabour Co., Ltd. for cooperation and support for fire safety to enhance relationship of Cambodia and Japan in the presence of Japan Embassy. Fitech Co., Ltd. will provide products of throw-type extinguishing tool and chemical for forest fire, and fire engine. They are developed for life saving, security, and eco for Cambodia citizens. http://www.fitech911.com/en/
---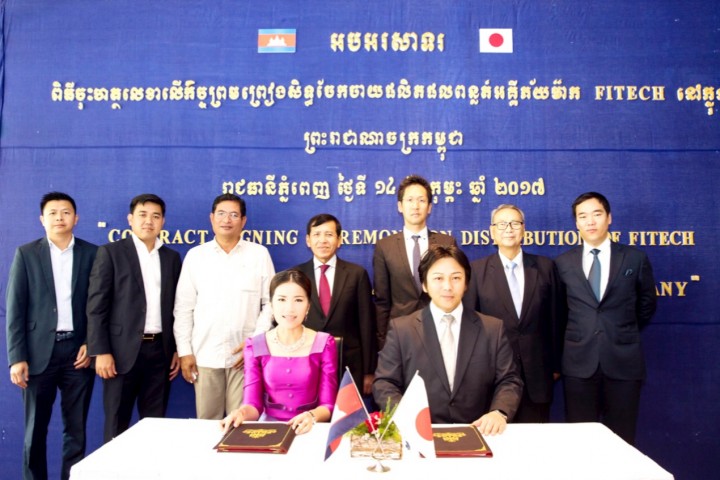 The Kingdom of Cambodia's Ministry of Interior, McLabour Co., Ltd., and Fitech Co., Ltd. agreed on cooperation for fire safety
On February 14th, 2017, in Phnom Penh, Fitech Co., Ltd. (Oguchi, Japan) signed agreement with Cambodia's Ministry of Interior and McLabour Co., Ltd. for cooperation and support for fire safety to enhance relationship of Cambodia and Japan in the presence of Japan Embassy.
Fitech Co., Ltd. will provide products of throw-type extinguishing tool and chemical for forest fire, and fire engine. They are developed for life saving, security, and eco for Cambodia citizens.
The Japan Embassy officially stated that "the continuous cooperation in fire safety is appropriate for future Cambodia."
Fitech Co., Ltd.
Tominori Hayashi, CEO
3-101 Akita, Ohgchi-cho, Niwa-gun, Aichi-Pref, 480-0132, Japan
E-mail :
info@fitech911.com
URL:
http://www.fitech911.com/en/
TEL : +81-587-95-1119
FAX : +81-587-95-1197