GAME FREAK's latest title, 『GIGA WRECKER』 is finally released!!
---
The soundtrack, 『GIGA WRECKER - Soundtrack Bundle』, has also been released at the same time.
---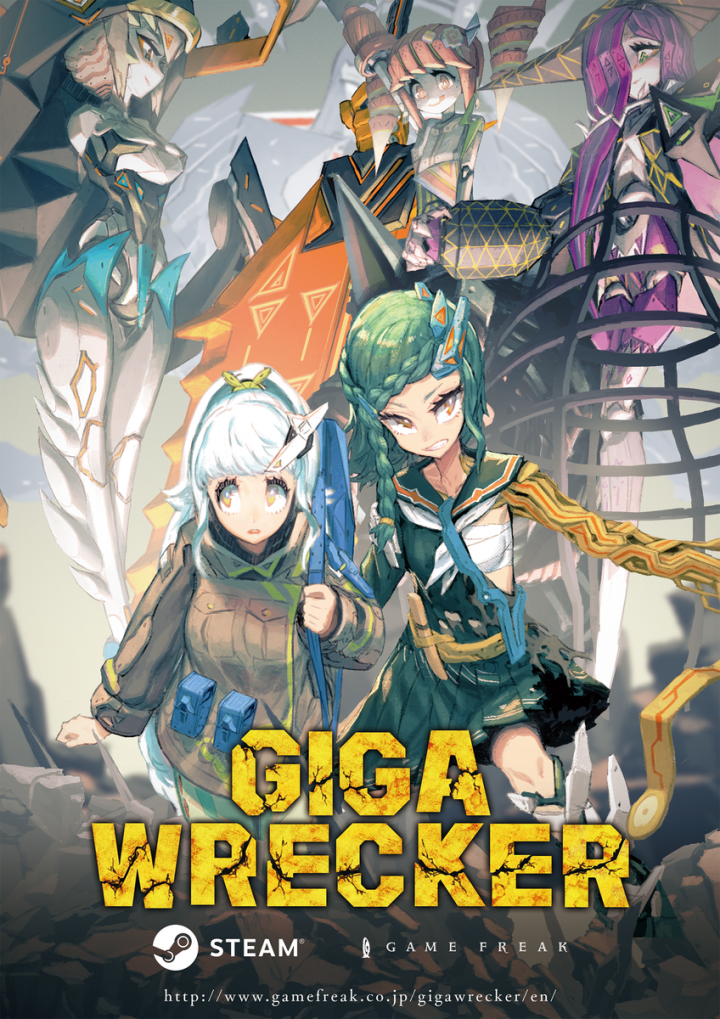 Since August 2016, we have been fine-tuning 『GIGA WRECKER』 while taking user feedback through Steam Early Access. It is a 2D action game about Reika, a young girl with the power to manipulate rubble, who explores a world controlled by legions of fiendish robots.
Development was by Game Freak, the company behind the "Pocket Monster" series, and they welcomed graphic concept designer Asagiri and Hosoe Shinji of SuperSweep on sound production, so that you can enjoy attractive visuals and background music, and innovative gameplay that combines action and puzzles.
Also, the 『GIGA WRECKER - Soundtrack Bundle』 soundtrack gets a simultaneous release.
For details, please see the attached PDF file. Also, the high-resolution versions of the images used in the PDF have been uploaded to the address below.
https://www.dropbox.com/s/n3cn1a6jjo05lxn/full_release_press_kit_2017-02-06.zip?dl=0
(Download is available until February 28)
Trailer:
https://www.youtube.com/watch?v=2C68k8KFRUU
We and 『GIGA WRECKER』 look forward to continuing to work with you in the future.
GAME FREAK inc.
http://www.gamefreak.co.jp/
-----
[GIGA WRECKER Summary]
Name: GIGA WRECKER
Steam page:
http://store.steampowered.com/app/454410/
Genre: 2D physical puzzle action game
Platform: PC
Price:$19.99
Manufacturer: GAME FREAK inc.
-----
[Inquiries concerning products, promotions, reviews, etc.]
GIGA WRECKER Support desk
Mail:
support_giga_wrecker@gamefreak.co.jp