GAME FREAK Title "GIGA WRECKER" January Update Announcement
---
The story concludes in the Beta update for "GIGA WRECKER"!
---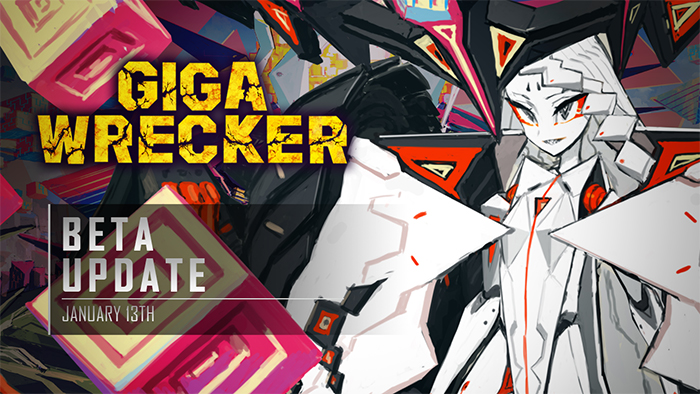 January's major update is now available for "GIGA WRECKER", currently released for Early Access on the online gaming platform Steam.
The game story has been updated with the campaign mode during Early Access, and this time it will finally conclude! Including the final stage of the campaign Vimukti, Fortress of the Flying Nymphs, brush-ups, game balance adjustments and bug fixes, many updates have been done with the game.
Please confirm attached PDF file for further details.
Also in-game screenshots used in the PDF are uploaded in the URL below.
http://firestorage.com/download/4013dbe5e66649dc0b75e28e8bcfc92175b1d7a0
(Download available until January 18, 2017)
Thank you very much for your time and consideration.
We solicit for your custom and support for GAME FREAK and GIGA WRECKER.
GAME FREAK inc.
http://www.gamefreak.co.jp/
-----
■Product Description
Title: GIGA WRECKER
Steam Website:
http://store.steampowered.com/app/454410/
Genre: 2D physics-puzzle action
Platform: PC
Price: $14.99 ※This price is for the Early Access version
Developer, Publisher: GAME FREAK
-----
Mail:
support_giga_wrecker@gamefreak.co.jp