【Edo VR】Kickstarter Project : "Travel Back in Time to Edo Period Tokyo in VR!"
---
A buddhist monk turned tech entrepreneur, founder of AVATRA INC, is making a VR world to reflect the true feudal Tokyo. AVATRA INC. starts funding in kickstarter for EDO VR project to recreate old-traditional Japan.
---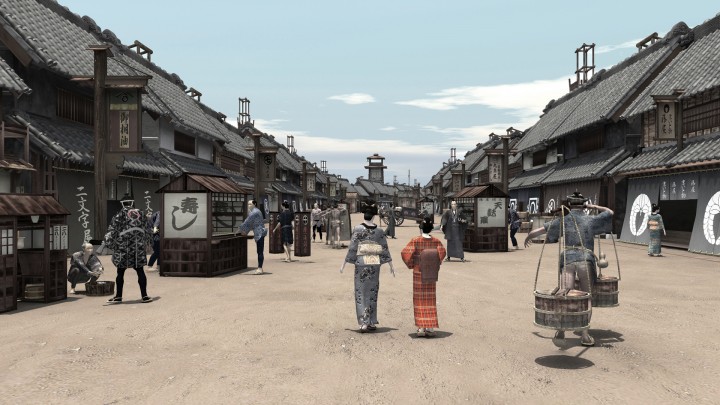 Dear PRESS
Hello world,
We are AVATRA INC., a game developer from Japan, especially making VR games.
We just released kickstarter project today, called EDO VR!
A Japanese Monk Is Making a VR World to Reflect the True Feudal Tokyo!
【Message from Founder of EDO VR】
Hello and thank you for viewing our project!
My name is Shinkyo Oishi and I am the CEO of a company called AVATRA INC.
We are currently in the process of recreating Edo as an Open World VR environment.
Our project will focus on the 4 areas that were the symbols of Edo period Tokyo, namely Nihonbashi, the Daimyo Residences, Asakusa and Edo Castle.
We want to recreate the city of Edo so that people can experience Tokyo, now one of the largest cities in the world, as it was before how we know it today.
We invite you to join us in travelling back in time to the Edo period!
And if you are interested, please pick up as your news or articles.
https://vimeo.com/191617564
【kickstarter page】
--------------
Here's your project URL:
https://www.kickstarter.com/projects/642488033/edo-vr-travel-back-in-time-to-edo-period-tokyo-in
-------------
Actually, we are already on these media below:
>>>>>>>>>>>>>>>>>>>>>>>>>>>>>>
・
http://motherboard.vice.com/read/a-japanese-monk-is-making-a-vr-world-to-reflect-the-true-feudal-tokyo
・
http://futurism.com/videos/this-vr-device-places-users-right-in-japan-300-years-ago/
http://vrinside.jp/news/edovr/
・
http://www.japantrends.com/edo-virtual-reality/
・
http://leganerd.com/2016/05/24/edo-vr-tokyo-feudale-realta-virtuale/
・
http://www.realite-virtuelle.com/tokyo-edo-vr
・
https://sumikai.com/games/edo-vr-moench-laesst-das-tokyo-der-feudalzeit-in-vr-welt-aufleben-147838/
>>>>>>>>>>>>>>>>>>>>>>>>>>>>>>
This time we want to spread this kickstarter project all over the world.
Please join to spread with us, and this will be really interesting project no one will ever do.
Oishi Shinkyo
CEO/Founder of EDO VR project
-----
AVATRA INC.
M:
avatra.shinkyo@gmail.com
http://avatra.co.jp/
Takafunmi Kinoshita
Marketing Director from EDO VR project.
--------
Also///
CEO/Founder: CAVESTUDIO INC.
http://2l-cave.com/