"GIGA WRECKER" now on release from GAME FREAK!
---
2D physics-puzzle action game "GIGA WRECKER" is now on release for Early Access on Steam.
---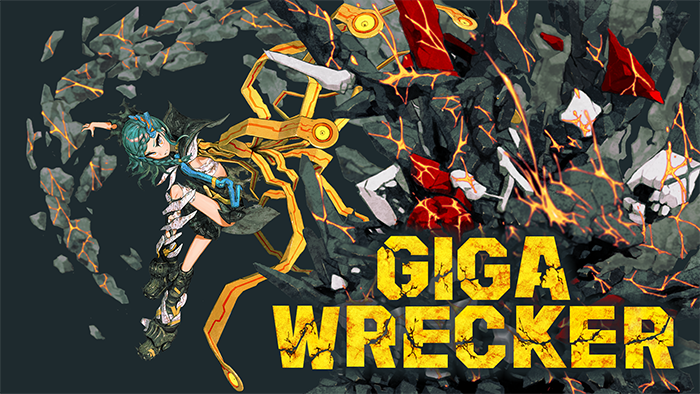 Friday, August 19, GAME FREAK has started the release of the new game title "GIGA WRECKER", for Early Access on the online gaming platform Steam.
"GIGA WRECKER" is a 2D physics-puzzle action game originally developed and published by GAME FREAK.
The player character is a cyborg girl, who has the power of reconstructing debris and scraps into various weapons, and explores a world invaded by an army of mysterious robots.
This will be the first attempt for GAME FREAK to launch a game title on Early Access, and to develop a title by communicating and absorbing opinions from users at the same time. During Early Access, monthly updates are planned.
-----
[Product Description]
Title: GIGA WRECKER
Steam website:
http://store.steampowered.com/app/454410/
Genre: 2D physics-puzzle action
Platform: PC
Price: $14.99 *This price is for the Early Access version
Developer, Publisher: GAME FREAK
-----
Please confirm attached PDF file for further details.
Also in-game screenshots used in the PDF are uploaded in the URL below.
http://firestorage.com/download/205dae3802a1e47b9b40fd05944a3490da193d82
Thank you very much for your time and consideration.
We solicit for your custom and support for GAME FREAK and GIGA WRECKER.
GAME FREAK inc.
http://www.gamefreak.co.jp/
[Contact Information for product, promotion, review]
GIGA WRECKER Support
Mail:
support_giga_wrecker@gamefreak.co.jp