MILESTONE Inc. Renewed the Cross-border E-commerce Website 'A-JANAIKA JAPAN', Focusing on Katchu (Samurai Armors)
---
E-commerce and information transmissions inspired by Samurai cultures
---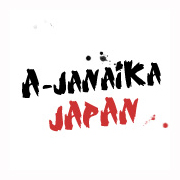 For Immediate Release
August 2nd, 2016
Yokohama - August 2, 2016 - MILESTONE Inc. (Head office: Yokohama City, Representative Director: Toshihiro Ono) announced that it had launched its renewed cross-border e-commerce website 'A-JANAIKA JAPAN'
https://www.a-janaika-japan.com/
on August 1.
At the website, overseas end-users can directly purchase online a quality 'Katchu' (Samurai Armor) made by Japanese armor creators, who made traditional armors for long-running Japanese historic dramas, or repair and restore armors for the museums.
■The ways to enjoy Katchu for your purposes – cosplays, displays
Japan and Samurai cultures attract more interest from all over the world than ever, so 'A-JANAIKA JAPAN' website was renewed to be able to respond to various needs.
For example, the website is introducing several ways that you would enjoy Katchu. If you wish to enjoy cosplaying Samurai, you can order your own Katchu online. The company can make your original design, not to mention tailoring it to fit your body.
If you want to display an authentic Katchu at your home, the company will suggest a suitable one. You can also view and order related accessories such as Japanese swords, Jin-baori coats and traditional handcrafts including lacquer ware at the 'A-JANAIKA JAPAN'.
'A-Janaika' is an old Japanese expression meaning "Why not?" or "It's good", and it is also a name of civil movement at the end of Edo era.
The website started with a simple idea: "Why not" create a website that offers authentic Japanese product, hand-made with much care by Japanese craftsman, to the world?
■Further expansions of the services related to Samurai culture
MILESTONE Inc. used to operate a cross-border e-commerce website, selling the goods related to Japanese animations and Manga (comics). However, many of its customers requested the company to sell other products relating to Japan as well. So, it renewed its website to sell the armors and provide related services.
In the near future, its activities and information transmissions will include an introduction of an effective posing for cosplayers, effective ways to display your Katchu, notices of related events, and the like other than sharing of the knowledge and the stories about the famous Katchu and the warriors who wore those pieces.
During the Warring States Period in Japan, a Samurai was a warrior in the field, ran his country, sometimes enjoyed tea in a teahouse and wrote a poem. Besides providing quality armors, MILESTONE Inc. will be offering other products and services related to and inspired by various aspects of Samurai.
You can view MILESTONE Inc.'s previous promotion in Los Angeles on YouTube, too.
https://www.youtube.com/channel/UCOLgV90Fkmxaenfa4Ww0Vxg
#####
For more information, please contact:
Hironori Kano (Mr.)
MILESTONE Inc.
Email:
kano@mile-stone.jp
Tel: +81-45-664-9271
URL:
https://www.a-janaika-japan.com/