'Anshin Oyado', an Evolved Capsule Hotel Brand, Launched Two Unique, Affordable Accommodation Packages Introducing 'Nippon (Japan) Experiences' to Foreign Travelers
---
'Anshin Oyado' released two kinds of special accommodation plans in which foreign travelers can enjoy popular 'SAMURAI', a Japanese traditional cultural experience and 'Capsule Hotel', a unique accommodation originated in Japan. All hotels are within 2 minutes' walk of Shinjuku, Akihabara & Shinbashi stations, three of the main railway stations in Tokyo.
---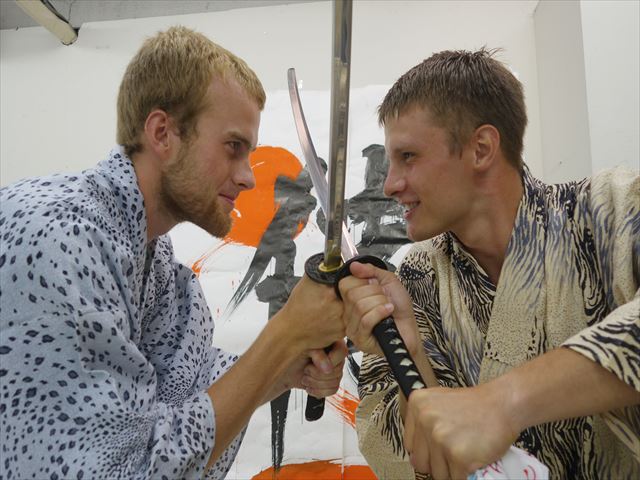 For Immediate Release
June 2nd, 2016
Tokyo - June 2, 2016 - Unique accommodation packages were just launched yesterday, June 1, 2016 at the properties of 'Anshin Oyado, an evolved capsule hotel brand in Tokyo, operated by SANZA Co., LTD.(Head office:Shinjyuku-ku, Tokyo, CEO: Katsuro Ogino) It is their collaboration with 'Yumenoya', a Kimono dress-up studio in Asakusa, and the guests can choose either one: (1) accommodation + Kimono rental or (2) accommodation + Kimono photo shooting.  
▼Luxury capsule hotel 'Anshin Oyado'|Capsule hotel accommodation plan with SAMURAI experience
'Anshin Oyado' official website URL:
http://www.anshin-oyado.jp/english/
■Rapid increase of inquiries about 'SAMURAI' and 'Cosplay'
Tokyo will be hosting the 2020 Summer Olympic & Paralympic Games. The number of foreign travelers has been increasing rapidly like never before, and marked 19.7+ million in 2015. Therefore, thanks to increase in Japan inbound tourism consumption, Japanese domestic consumption is also expected to expand.
In connection with the above, at Luxury Capsule Hotel Anshin Oyado, they are receiving much more inquiries from their foreign guests regarding Japan's 'SAMURAI' culture, Kimono & Cosplay, and have seen the growing interests in Japanese culture.
In last November, The Japanese Government established the Meeting of the Council for the Development of the 'Tourism Vision to Support the Future of Japan' and started working on the attractions of more foreign tourists to Japan. As a host welcoming foreign travelers who want to enjoy traveling in Japan, they wished to play a part and decided to provide special accommodation packages, including 'SAMURAI' experience & 'Capsule Hotel', both originated in Japan.
■A set of 'SAMURAI' and 'Capsule Hotel', the symbols of Japanese cultures
'Anshin Oyado', luxury capsule hotels are within two minutes' walk of
Shinjuku, Akihabara & Shinbashi stations on JR lines, and their guests can easily access to JR Tokyo Station and Haneda Airport, too.
An accommodation with extensive services is available from JPY4,980 (including a tax) / night.
Newly launched 'the Capsule Accommodation Plan with SAMURAI
Experience' is an affordable accommodation package including a
Kimono rental experience or a Kimono photo shooting. Anshin Oyado will be providing this service in collaboration with 'Yumenoya, a dress-up studio in Asakusa, introducing a wide range of Japan cultural experience programs such as SAMURAI & Oiran experiences.
After making a reservation, guests will receive a service ticket at the front desk upon arrival at each 'Anshin Oyado' capsule hotel, and present it at 'Yumenoya' shop to enjoy the experiences (It is also possible to make a reservation directly with the shop).
'Bakugai', explosive shopping sprees by Chinese tourists in Japan, was selected as the buzzword in 2015. However, more foreign travelers lately wish to experience and understand Japanese cultures.
Kimono is an indispensable part of 'SAMURAI' culture that attracts attentions around the world. Anshin Oyado packaged an experience wearing Kimono and an accommodation to entertain foreign tourists visiting Japan by meeting their needs.
■What is an evolved capsule hotel, 'Anshin Oyado'?
'Anshin Oyado' is a group company of PASELA RESORTS that is producing leisure spaces like an 'Oasis in the city' themed on 'healing' and 'relaxation' with modern Asian resort styled interior. They pursue at their capsule hotels 'convenience & comfort' that hasn't been realized at any usual capsule hotels as well as 'cleanliness', 'safety' and 'a good deal (reasonable)', and they provide a comfortable atmosphere for a good sleep with sufficient amenities and services.
All the properties are easily accessible (within 2 minutes' walk from the nearest stations) and furnished with imported furniture and interior from Bali. So, the guests can have a taste of a tropical resort in a clean and luxurious atmosphere.
Additionally, each property is equipped with Simmons custom-made bedding that is also used at high-class hotels & mist sauna, and provides free toiletries such as hairdressing and complimentary services including usage of massage chair & tablet, miso soup & drink services and the like.
'Anshin Oyado' is the first capsule hotel brand that introduced floor lock security and guests are able to stay up to 21 hours in the access-controlled building.
*According to a survey by SANZA Co., LTD.
<About 'Luxury Capsule Hotel Anshin Oyado'>
Operating hours:24hours
URL:
http://www.anshin-oyado.jp/english/
*Anshin Oyado is "exclusively for men'.
【Anshin Oyado Premier Shinjuku Station】
Location:4-2-10, Shinjuku, Shinjuku-ku, Tokyo 160-0022
TEL:+81-3-6856-3222
【Anshin Oyado Akihabara Electric Town】'
Location:1-2-12, Soto-Kanda, Chiyoda-ku, Tokyo 101-0021
TEL: +81-3-3257-5525
【Anshin Oyado Shinbashi Station】
Location:3-21-6, Shinbashi, Minato-ku, Tokyo 105-0004
TEL: +81-3-5405-1251
【About SANZA Co., LTD.】
Head office:7F, KDX Higashi-Shinjuku Building, Kabuki-cho, Shinjuku-ku, Tokyo 160-0021
Group CEO: Katsuro Ogino
Establishment: September 1986
TEL:+81-3-5155-1651
URL:
http://www.sanza.jp/index.html
Business:Planning and operations of hotels, weddings, themed restaurants, events & tours and other leisure businesses
#####
For more information, contact:
Yuki Sugisaki
SANZA Co., LTD.
koho@sanza.jp
+81-3-5155-1651
http://www.sanza.jp/index.html