SAMURAI STUDIO OPENS in Tokyo! A Samurai portrait service by professional photographers
---
SAMURAI STUDIO, the old time portrait studio specialized in Samurai Armor. We provide exclusive professional portrait shooting opportunity for you in the original Samurai Armor, fully handmade by craftsman in Japan. We are the only photo studio with full services including dressing armors, and the art-level portrait, suitable as a great and unique gift or interior decor for the life time.
---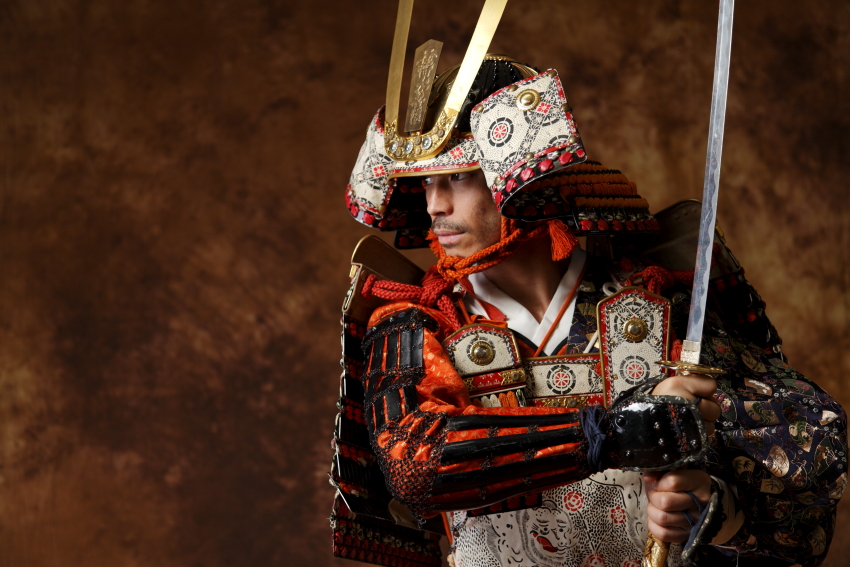 IEC Corporation, Inc. (IEC,
http://www.iec.co.jp/)
has been providing educational services to business communities in Japan for the last 60 years. We provide various external educational programs to corporates for their employees.
IEC officially announces to open "SAMURAI STUDIO" (
http://www.samurai-studio.com/)
for a limited time in this April 2016 following the successful project SAMURAI photo in the last autumn 2015.
Having extensive knowledge of corporate educational programs in Japan we now expand our new business to promote Japanese samurai culture.
SAMURAI STUDIO, our pop up photo studio will offer unique experiences for those who are interested in Samurai: the samurai portraits in our original armor and swords will be taken by professional photographers in our studio wherever you are. SAMURAI STUDIO will open several times a year in Tokyo and other regional cities in Japan.
The first SAMURAI experience photo event, SAMURAI STUDIO opens in Shinjuku, Tokyo for 2 weeks. Thereafter, the studio will be opened in other regional cities in Japan, and will have a place in collaboration with corporations or seasonal events, or in other countries' global events. Our unique SAMURAI EXPERIENCE is offered to those looking for the REAL SAMURAI experience beyond the 'cosplay' often seen in the street as a manga character.
1.Professional and artistic photo shoots wearing our original Samurai armor with swords
■Limited time only studio in Tokyo area (several times a year)
■Limited-term SAMURAI STUDIO during regional festivals and events
■Planning and implementing IEC SAMURAI culture events
Date: Friday, April 1st to Thursday, April 14, 2016 (opens everyday)
Time: 10:00 to 19:00
Place: Studio Squint
Kobayashi bldg., 2F
  4-7 Yotsuya
Shinjuku, Tokyo.
(4 min. walk from Yotsuya 3(San) Chome Station on Marunouchi Line)
Course: Standard course and Premium course (Optional services are available)
Price: 18,000 - 50,000 yen, excluding tax. (Various discount menus such as SNS share discount, special discounts for foreign students from overseas, etc. are available.)
Reservation:
http://www.samurai-studio.com/
2.SAMURAI STUDIO offers our customers the following benefits:
- Higher quality and art-level portrait more suitable as a great gift or interior decor for the life time comparing to those commonly seen in the costume photo shoots:
- Dressing service in the gorgeous Real Samurai Armor fully handmade by craftsman in Japan;
- Three choices of SAMURAI ARMOR: 1) Sanada Yukimura (Samurai,1567-1615) style; 2) Date Masamune (Samuarai,1567-1636) style; and 3) Ooyoroi (the one worn originally by Samurai riding on the horse) style;
- Pleasure to become Samurai step by step through understanding the culture of Samurai and the thorough dressing SAMUARAI Armor by professionals;
- Exclusive and stylish posing photo shoots by our experienced senior professional photographers unlike other ordinary studios (Premium course).
###
Contact:
OFFICE OF SAMURAI STUDIO
IEC NEW BUSINESS DEVELOPMENT DEPT.
E-mail:
samurai-studio@iec.co.jp
.