RucKyGAMES starts distribution of new mobile app
---
Unify all the states of America into your favorite state!
---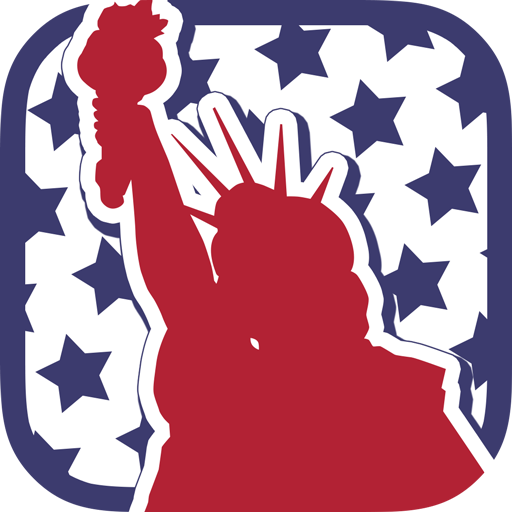 For Immediate Release
December 21st, 2015
TOKYO – December 21st, 2015 – RucKyGAMES is pleased to announce that it has begun distributing its new mobile app, "USA Ambition" for iOS/Android from December 20, 2015.
Get states of America!
Can you say names of all states of the North America? New York State, Washington State, State of Hawaii… At present, there are 50 states in the North America. In "USA Ambition," you begin the game by choosing one state, and then you collect the rest of the states to unify them into your state!
Collect stars (☆) and level up the state!
Swipe stars (☆) that appear as time goes by and gather as many stars as you can! Level up your chosen state by using stars (☆)!
Mini game helps you to memorize names of states!
You can also collect stars (☆) in the mini game! In the process, you can memorize the name of states and their locations!
App information
Title: USA Ambition
Price: Free of charge
Release date: December 20, 2015
Useable on: iOS/Android
Download URL:
[iOS]
https://itunes.apple.com/app/id1048994563
[Android]
https://play.google.com/store/apps/details?id=com.ruckygames.usaapps
#########
For more information on RucKyGAMES
http://ruckygames.com/
Contact Information:
Kazuaki Honma
RucKyGAMES
EMAIL:
ruckygames@gmail.com