Visit Australia for Koalas. Visit Asakusa for rabbits!
---
Rabbit Café only in Japan, favorite spot of tourists from Australia !
---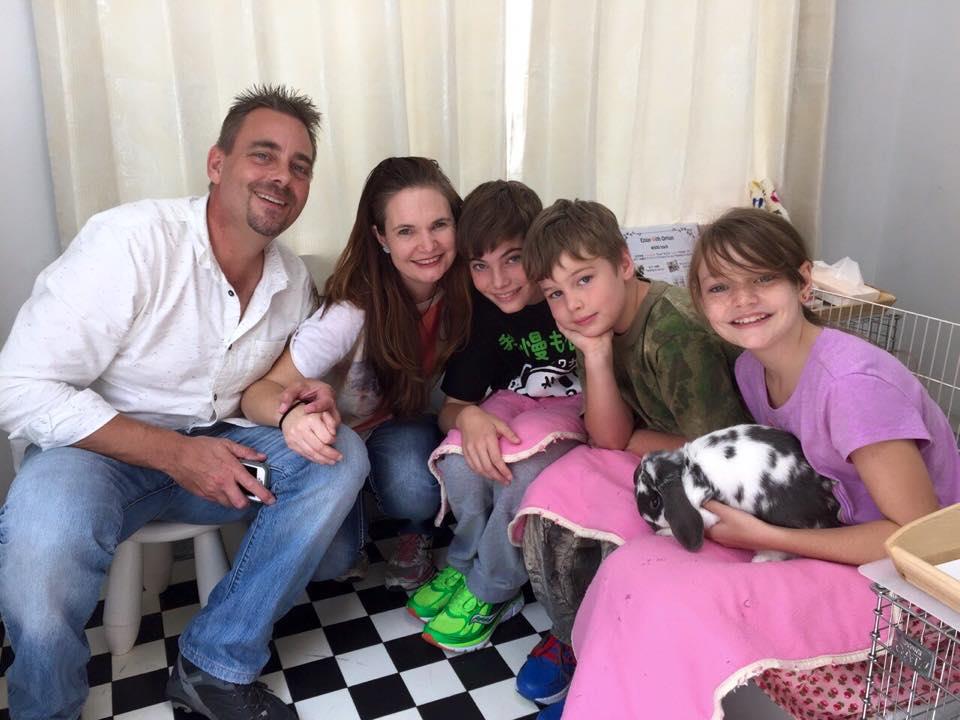 ʻTheme Park With Bunny' in Asakusa is offering you the private play space for you and rabbits. It is a rabbit café produced by Lyceum Japan Corporation (Head office : Taito District, Tokyo. Representative: Tomoyuki KAWAOKA) opened in July 2013 and its number of foreign tourists keeps rising.
■URL:
http://www.usagi-cafe.info/
In the first year, only 30% of the visitors were foreign tourists. However, the number of foreign tourists increased substantially up to 70% approximately in the third year, 2015. More than 300 foreign tourists visited during the first three days of New Year 2015.
■Popular among Australian tourists! Why visiting Japan for rabbits?
By country, Australia has a highest number of foreign tourists, followed by Canada, European countries and U.S.A. Especially, there are a lot of tourists from Australia. Many of them visited Japan to visit us! We asked them the reasons.
Their answers below:
ʻIt is prohibited from keeping animals as pets in where I live. So, this is first time for me to see rabbits.'
ʻWe do not have café like this kind of pet café in my country.'
ʻI saw the movie about the pet café on You Tube and visited here. Amazing thing is that I can carry rabbits in my arms! I can't believe that rabbits become so attached to people!'
Foreign tourists take pictures with rabbits like taking pictures with Koala in Australia and share their memories of travel by posting them on their You tube, SNS and etc. These postings leads an increase in the number of foreign tourists and our rabbit café has been spread by word of mouth as a café offering the space to play with rabbits at a short distance in Asakusa.
It will be our pleasure to give the very best service we can at ʻThemePark With Bun ny' Asakusa.
<Corporate Outline>
【Corporate name】:Lyceum Japan Corporation Japan
【Open】:12:00 〜 19:00
【Close】None, but we have temporary closings.
【Location】:1-7-1, Hanakawado, Taito-ku, Tokyo
【Directions】1 minute on foot from Asakusa station
【Tel&FAX】:03-5827-8229
【URL】:
http://www.usagi-cafe.info/
【Email】:info
@lyceum.co.jp
<Contact us for an interview: available in English>
■Lyceum Japan Corporation ■Press officers:KAWAOKA(Mr.)
■URL:
http://www.usagi-cafe.info/
■Email:info
@lyceum.co.jp
■TEL:080-7709-4857 ■FAX:03-5827-8229